To repair and restore chipped teeth, discolored enamel, considerable decay, and different issues, dental crowns sit over the visible portion of the tooth. At DentalWorks - Allen Park in Allen Park, MI, crowns (also known as caps) are tough, lasting covers that fit closely on top of the the visible area of the tooth to cover where a dental cavity is too sizeable to be fixed with a regular filling or if a tooth is damaged and must have a shield. Crowns may also be helpful to conceal a different color tooth as well as adding stability to a bridge. Crowns by our dentists at DentalWorks - Allen Park may be porcelain, metal, or ceramic, according to the placement of the crown. The posterior teeth typically are helped by the increased durability of metal, but the front teeth look more natural with ceramic or porcelain crowns that are dyed to be the same as the patient's natural teeth.
Reviews
"I always enjoy my dentist visits."
- J.Y. /
Google /
Mar 15, 2019
"They are awesome they're always willing to work with you. your schedule or the work that needs to be done!"
- T.D. /
Google /
Mar 04, 2019
"Always respectful and considerate of patient and comfort."
- K.G. /
Google /
Feb 22, 2019
"Very good. A very fast tooth extraction episode. The doctor is very friendly and considerate. (July 2017)Dr. Hawley (Feb. 18, 2019) Dr. Han was very good, attentive, friendly, fast enough, with a tooth extraction. Excellent job of not " over freezing" my mouth area after the dental visit. No real subsequent pain. I didnt even take any motrin, after the extraction!"
- J.H. /
Google /
Feb 20, 2019
"Super amazing staff super amazing dentist my whole family goes there my children love them and I would never take them anywhere else"
- E.S. /
Google /
Feb 07, 2019
Previous
Next
To make a personalized crown, our dentists initially ready the tooth by filing off a slender layer of enamel, and then taking dental X-rays and molds of the tooth that will be taken to the nearest dental lab. A temporary cap may be used to cover the tooth while the permanent crown is being sculpted. As soon as the permanent crown is returned to DentalWorks - Allen Park in Allen Park, MI, our dentists will expertly secure and fit the crown on top of the tooth. Our dentists will alter the cap for the patient's best fit.
Some patients will feel brief tenderness or sensitivity to hot and cold, although nearly all patients will not feel any soreness after the cap is finalized. With ideal at-home care and routine dental cleanings and examinations, a dental cap will stay in place for anywhere from 10 - 40 years, based on the position and material of the cap. Some patients may have a bacterial infection or cavity will form below the crown, which will need a root canal treatment or a different procedure.
When the dental cap is regarded as necessary for the patient's health, dental insurance policies typically pay some of the bill, so our office staff at DentalWorks - Allen Park in Allen Park, MI will talk with the insurance to estimate their coverage and then the patient's portion of the expenses. Estimated billing, payment methods, and financing options are accepted at our office in Allen Park, MI and can be talked about at the patient's consultation with our dentists.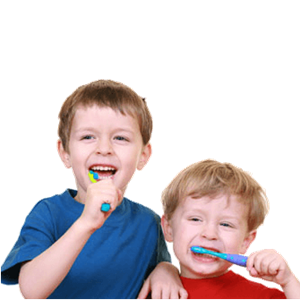 A cap may be placed to cover a decayed or cracked tooth, plus it can camouflage a flaw in the tooth's appearance. To help the look or strength of a tooth, schedule a consultation with our dentists at DentalWorks - Allen Park in Allen Park, MI and determine if a dental cap is a solution for your needs and goals.
Related Procedures
Related Posts